Certified Residential Appraisal Services
JAMES DELAPLANTE
Certified Residential Appraiser
State of Michigan

"Northwest Michigan's Residential Appraisal Authority"
---
Antrim County - Alba, Alden, Bellaire, Central Lake, Eastport, Elk Rapids, Ellsworth, Elmira, Kewadin, Mancelona
Benzie County - Benzonia, Beulah, Elberta, Franfort, Honor, Lake Ann, Thompsonville
Charlevoix County - Bay Shore, Beaver Island, Boyne City, Boyne Falls, Charlevoix, East Jordan, Walloon Lake
Grand Traverse County - Acme, Grawn, Interlochen, Kingsley, Mayfield, Old Mission, Kaleva, Williamsburg
Kalkaska County - Fife Lake, Kalkaska, Rapid City, south Boardman
Lake County - Baldwin, Chase, Idlewild, Irons, Luther
Leelanau County - Kaleva, Empire, Glen Arbor, Lake Leelanau, Leland, Maple City, Northport, Omena, Suttons Bay
Missaukee County - Falmouth, Lake City, McBain, Merritt
Wexford County - Boon, Buckley, Cadillac, Harrietta, Manton, Mesick

Manistee County - Manistee, Bear Lake, Kaleva, Arcadia, Brethren, Wellston, Onekama, Copemish
AMC Servicing - AMC's top choice because we are FHA Certified, UAD Compliant and understand the importance of Turn Around Time.
FSBO Appraisals (For Sale By Owner) - It's proven that home owners sell there home faster when they know the "Market Value". It makes good sense to have an appraisal BEFORE putting a home up for sale.
Realtors - The #1 reason that homes don't sell is because they are not priced right. Homeowners who have their homes appraised during the listing process have a significant advantage and a better chance that their home will sell within a reasonable marketing period. Listing a property too high is a waste of time, and listing too low, adversely affects the market. It only makes sense to appraise the property BEFORE you list, PRICE RGHT, and SELL FASTER. Its an "ALL-WIN" situation.
Estate and Trust Appraisals - A home is often a family's largest asset. A certified appraisal can be taken right to the bank. Know what your property is worth and don't leave it to the probate courts to decide.
Divorce Appraisals - We don't like to see anyone go through divorce but when it's inevitable a real estate appraisal from a certified appraiser will help with fair equity distribution. If you are going through a divorce, call us, we can help.
Investors - Our team of professionals are actively seeking below market properties for investors. Give us a call and let's talk.
Other Services - Reduce PMI, Challenge Tax Assessments, Refinance, Pre-Listing Appraisals, Expert Witness and more ...

Complex and High Value Properties - One of our unique services is the appraisal of complex and high value properties. It takes years of experience to understand the contributory value that separates these properties from others. These properties are often identified as "Complex", according to industry standards and we take pride in calling these type of appraisals our specialty.


James Delaplante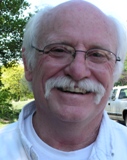 "Let's Talk"
Office (231) 668-8571 / Cell (231) 714-8533
WinTotal Software
Got a Question?
Do you have a question relating to real estate appraisals? We can help. Simply fill out the form below and we'll contact you with the answer, with no obligation to you. We guarantee your privacy.